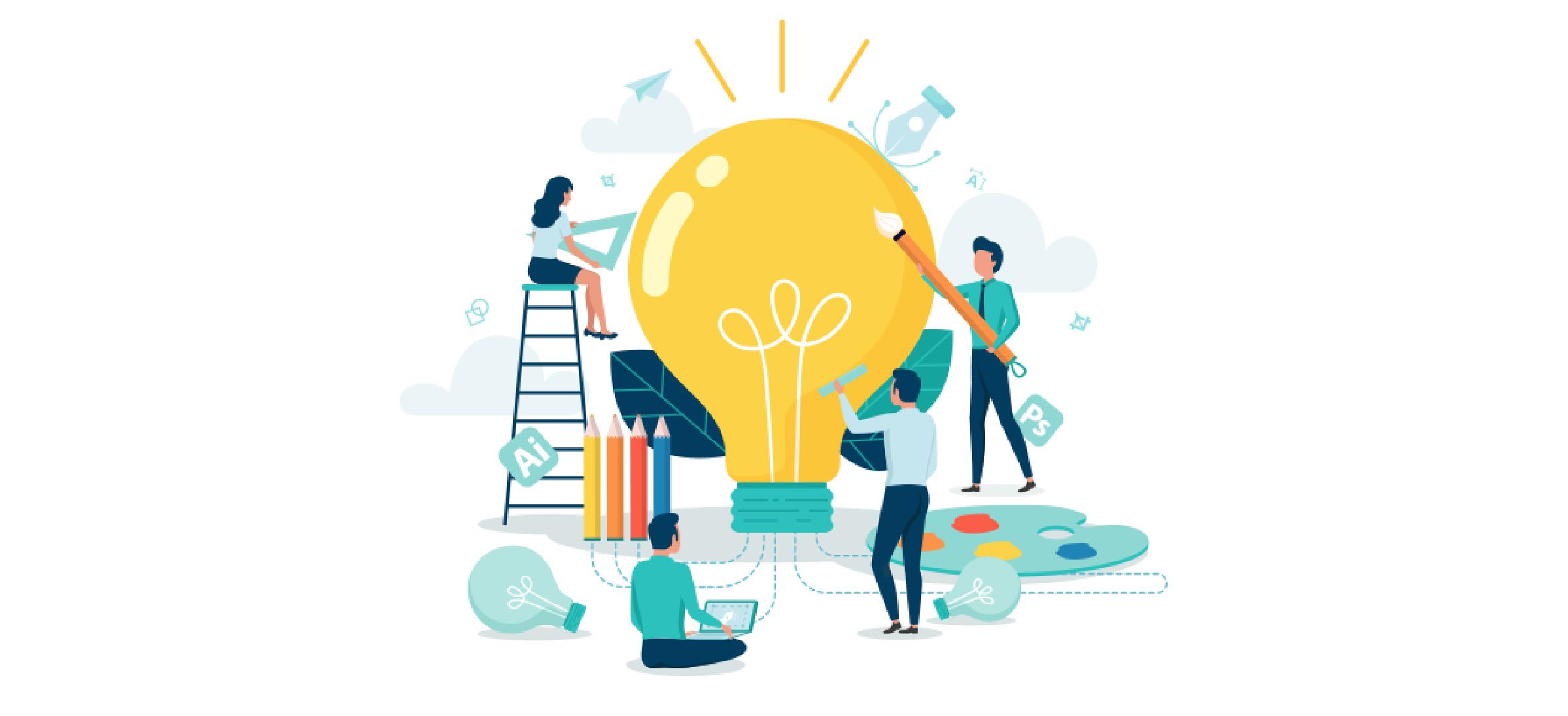 Graphic Design
We follow the latest trending creative approach that makes us the best Graphic designing company in Jodhpur.
Being the best website development and social media creative design agency in Jodhpur, we know what is required for a company to make its brand visibility or business to be successful.
We can cater to all your needs related to designing. Not only regarding the logo design but we can solve any of your queries related to IT and all kinds of design patterns that you required.
Our continued service to our customers all over the Jodhpur or globe and their satisfaction from our work has earned us a huge amount of support, trust and also helped us to earn the reputation of being the best graphic design company in Jodhpur.
WHY CHOOSE ADIYOGI?
We offer amazing and creative designs that are the best in the market

Cost-effective designs in all patterns

Help to sustain your possible in the marketing

Expertise in each area of designing

We select an eye-catchy color theme that helps in more visibility

Experienced team that knows how to improve brand awareness using creatives
Our designing expertise areas are:
Logo Design:
We know how a logo plays a virtual role for your business and we also know its importance when it comes to branding, so we keep in our mind while designing a logo of a company that it should reflect the uniqueness of the company and clear the vision to your customer about your services. The logos created by Adiyogi are attractive, appealing, clear, and catchy.
Social Media Posts creatives:
Jodhpur's best social media marketing company, builds a strong reputation using its creativity and out-of-the-box thinking ideas.
We design business based graphics with the straight-forward tagline

We make clear, clean, and high-resolution designs

Create compatible designs based on the social media channels

Create unique and SEO optimized design

Advertisement creatives experts  
Brochure:
Adiyogi being one of the leading Brochure Designing Company in Jodhpur, is ready to help you out by designing an exclusive brochure for your company. We know how important a brochure is to you and we know what it is worth to take your business to the next level.
Website Banner:
Whatever is your business website or mobile app size, our designer team can create banners that are platform competitive.
Thumbnails:
Youtube is the core channel to boost up your business revenue and build a reputation to expand your brand all over the globe. Thumbnails are the front for your channel that showcases what you want to deliver to your audiences so it needs to be clear and clean. Our designer creates attractive and unique designs that increase your channel subscribers and clicks.
Animated videos:
Animation is a better idea to get more impressions and business leads. Our animated design helps you tell stories to engage, clarify your message, and make your space in the market.
We also include designing Leaflets, pamphlets, booklets, company cards, and many more designs. You get these designed in the best and handy way and that too at a very convenient price and varies according to your requirements.
Have any Questions?
Call us Today!
Brochures
You can download service brochure and know more about our service.
Service Inquiry
If you have any Inquiry about service related then please contact us.