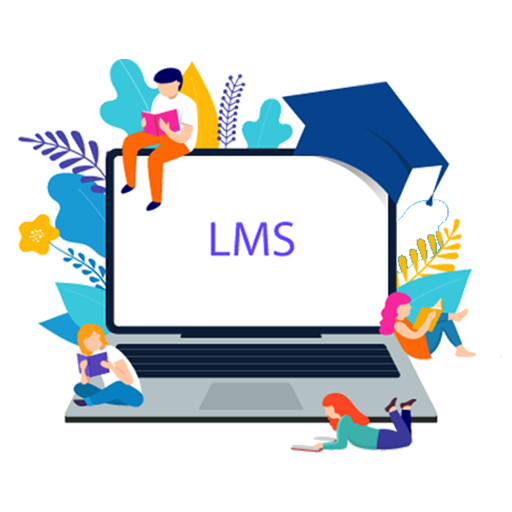 Learning Management System
Price: INR 45000.00 30000.00
Category: Gold
Offer: 33% OFF
An online learning system allows managers, trainers, and teachers to manage digital e-learning courses through computers or smartphones. It is an online-based platform that offers students to get digital solutions for their respective courses that enhance the learning experience. An LMS is a software platform for delivering learning material online.
Admin panel to manage assessments, lectures, students  & teachers detail, etc
Teachers can upload study materials and take exams 
Student can view and submit everything from the Mobile App
We have taken initiative to deliver education through an online platform because education is the key to unlock a successful future. Adiyogi Technosoft is dealing with Native, React Native, and Hybrid Mobile app development based company in Jodhpur.
Application Benfits are:
Individuals can take a course from the comfort of their office or home
It takes less time to learn much
Any time clear doubts using recorded lectures
Everyone can learn through eLearning platforms
Students can study anywhere, with no restrictions on areas
Easy to choose subjects and topics
Students can even study in hazardous situations
Cost-effective learning
Teachers get additional income from online teaching
 It saves a lot of time for students
And many more we can include based on your requirements to deliver fully functionally web and app solutions.
Features & Benefits of Online Education Management Software
      Admin panel 
Manage all student profile data
Manage teacher profile data
Add and delete teachers
Give the particular role to teachers
Check how many students registered
Add/delete courses, subjects
Manage basic settings: Phone number, About us, Terms & conditions, Logo, etc.
      Sub Admin: Teachers
Upload study content according to class & subjects
Can upload content in the form of text, PDF, videos from Youtube and other sources
Review submitted assignment
Accept/reject as per student submission
Manage student data
Can upload recorded videos
Take live classes
        Plan Management
Admin can manage course plan it would be free or paid, depends on the course type
Manage plan subscription amount
Schedule course start and end date
      Student
Login/Register via mobile app
Choose Course type and subjects
Check course content and assignment
Check study material subjects wise
Access all video lectures
Check assignment marks
Get notification of live classes and time/date wise
See all advertisements regarding school functions and activities
Platform & Technology
Web Panel: For Admin & Teachers
Android Application: For Student
Web Portal: Students can access study material for learning using the desktop.
Why Work With Us
The first company in Jodhpur to create an online learning portal and application
Experienced developer team
Error-free service
Lifetime support
Affordable rate
Physical presence
Passionate toward work to deliver high-quality service all over the globe
Client satisfaction is our first priority
Top listed Software development company in Jodhpur
24/7 Smart Support
Happy to assist you, our team is available to solve your queries anytime. You can contact us via WhatsApp, Call and Mail whatever is easy for you. Also, take a live demo of our products and give your opinion, that is valuable for us.
Have any Questions?
Call us Today!
Product Inquiry
If you have any Inquiry about product related then please contact us.
Brochures
You can download product Brochures and know more about our product.
Purchase Now
If you have Intrested to buy this product, then click the "Buy Now".
Demo Detail


LMS Admin URL
Login Details


UserName: 9785869100


Password: 12345678
Other Details


Android App


UserName: 1234567890


Password: 12345678